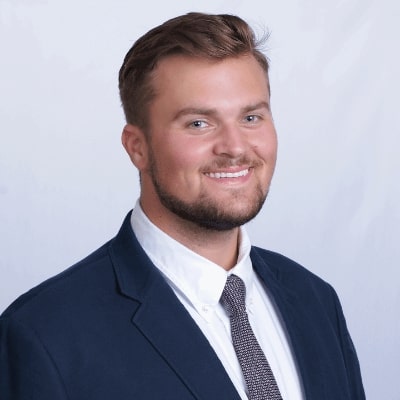 February 27, 2023 – Jon Walker, RS, a member of the firm's Northeast regional team, has been promoted to Regional Engineering Manager of the Northeast Region. In his new role, Jon will oversee a team of engineers who specialize in conducting lifecycle valuations and costing analyses for condominium and homeowner associations. He also oversees the quality assurance of client reserve study deliverables to ensure the firm's clientele receive a level of service that the industry has come to expect.
"Being able to make an instant, positive impact on community associations and their futures is one of the things I enjoy most about what I do at Reserve Advisors. Providing communities with the confidence they need to make sound financial and physical decisions in an unbiased way makes a long-term difference for boards, managers, and residents," he said.
Jon holds his Reserve Specialist (RS) designation. He received his bachelor's degree in Aerospace Engineering at Virginia Tech. Since joining the firm, Jon has prepared more than 250 reserve studies for community associations throughout the Northeastern United States.