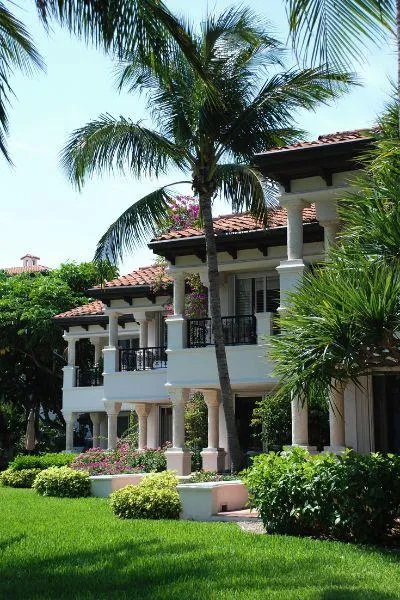 Introduced and signed into law in May 2022, Florida Senate Bill 4-D amended State Statute 718, establishing statewide structural integrity reserve study and funding requirements for condominium associations and cooperatives. The Bill was amended in 2023 with Senate Bill 154 – Condominium and Cooperative Associations to provide further clarification.
Because structural integrity reserve studies are new to the industry, there is currently much uncertainty around the new requirements, especially with the potential for changes at future legislative sessions. Below is a list of questions many property managers and Boards are frequently inquiring about.
Does our current reserve study fulfill the requirements of a structural integrity reserve study?
A reserve study (non-SIRS) may not fulfill the statutory requirements. While Reserve Advisors takes into consideration each of the building components that apply to the structural integrity reserve study, your existing study does not include language specific to the new legislation nor does it include a funding plan specific to the structural integrity components.
Can Reserve Advisors conduct our structural integrity reserve study?
Yes, Reserve Advisors offers a SIRS that complies with the latest state legislation and will continue to evolve our SIRS service to comply with future legislative requirements. Contact us today to discuss your SIRS needs.
Should we wait to conduct our reserve study to see what happens with future legislation?
Because this type of study is new to the market, it may be difficult to secure a contract for one at this time. Many firms, like ours, are experiencing high demand for these studies and have limited near-term availability so we recommend you maintain communications with firms that either conduct or will be conducting these studies to stay informed of your options. When you have the opportunity to conduct a SIRS, don't delay, as there is no guarantee that the legislation will change. In the meantime, many associations are conducting traditional reserve studies for the first time, as these are a good first step to understanding potential shortfalls and communicating the true cost of ownership to the members of the community.
What happens if we don't comply with conducting our structural integrity reserve study?
The Florida Department of Business and Professional Regulation has the authority to conduct procedural reviews to confirm whether inspections were performed by a qualified individual. While we do not know more specifics at this time, one thing is for certain….the Board has a fiduciary duty to serve in the best interest of its constituents. Not complying with the legislation is a breach of these fiduciary obligations. Furthermore, delaying the process leads many associations to underfunded reserves, deferred maintenance, and increasing difficulty getting back on track.
What if we can't meet the funding recommendations outlined in our structural integrity reserve study?
Any budget adopted on or after December 31, 2024 requires that a SIRS be used as the basis for funding structural reserves. Funding recommendations outlined in a study are the direct result of near-term project needs and the existing reserve balance. While the law specifically states that the association must attain the annual funding level set forth in the structural integrity reserve study, there may be cases where it is difficult if not impossible to do so without the use of additional assessments. We encourage you to meet with your provider to review their recommendations and any alternate options that may be available, which may or may not alleviate the ability to attain appropriate funding levels. In the event your association is still unable to meet its funding obligations, we encourage you to consult with legal counsel to better understand the risk associated with being non-compliant.
What information do we need to provide when registering our association with the state?
Associations existing on or before 7/1/2022 are required to register with the Bureau of Compliance by 12/31/2022. The association needs to inform the local Bureau of 1) the number of buildings within the condominium associations that are three-or-more stories tall, 2) the total number of units in all such buildings, 3) the addresses of all such buildings, and 4) the counties in which all such buildings are located. Contact your local Bureau today.
Have Additional Questions? Let's Connect.