When you go to the doctor for your yearly checkup, chances are you're seeing a family doctor or general practitioner. If your doctor identifies an underlying health issue with your heart for example, they will point you in the direction of a cardiologist for further testing to uncover the root of the internal issue.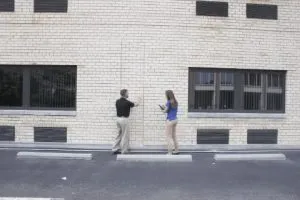 Similarly, when you hire a reserve study firm you're getting a check-up on the condition of your property. Reserve studies non-invasively evaluate your community. They examine all association-maintained components such as the driveways, siding, roofing, and pools, and put a capital plan in place to fund major repairs and replacements when the time comes to make them. If the reserve study consultant identifies abnormal conditions or potential structural problems, further inspections will be necessary.
If the condition of your property warrants invasive or destructive testing, your reserve study consultant will point you in the direction of a full-service engineering firm that specializes in forensic analyses for this testing – much like your doctor directing you to a cardiologist when heart problems arise.
Engineering firms that specialize in reserve studies and those that specialize in forensic analyses serve distinct purposes. As a result of conducting thousands of reserve studies, reserve study specialists have a deep understanding of how buildings age and deteriorate, and are able to determine if a visual issue is normal or abnormal. On the other hand, firms that specialize in conducting invasive or destructive analyses can determine the exact cause of a specific issue and the appropriate remedial action.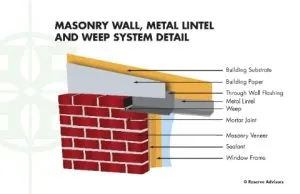 Take, for example, metal lintels on a brick building. The reserve study expert's non-invasive, visual inspection can identify issues such as lintel deflection, corrosion, and lack of flashings or weeps, all of which might be signs of abnormal deterioration or improper installation. When conditions warrant, the reserve study will recommend the association consult with a specialty firm to conduct a more detailed, and sometimes, invasive analysis to identify the root cause and to provide a solution for remediation.
In the example above, a reserve study firm queues in on visual observations to determine next steps for remediation. A full-service engineering firm that specializes in building envelopes might remove bricks to expose flashings and other building components or conduct other forms of invasive testing to properly identify underlying conditions, the source of a specific issue and to provide recommendations for remediation.
While the need for a more detailed analysis may be deemed necessary by a reserve study consultant, it is considered best practice to conduct periodic reserve studies, similar to that of visiting your general doctor for regular health checks. The reserve study firm is able to direct you to a specialist if and when the need is warranted. After all, why spend the money to see a cardiologist when it isn't imperative?
Reserve studies do provide more than just a visual inspection of community assets. They are a long-term capital planning tool for Boards and associations, laying out a 30-year reserve funding plan, making sure there is enough money in reserves to make timely repairs and replacements in the future. Specifically, the study is looking at the life expectancy of each association maintained asset, when normal wear and tear will warrant a replacement or repair, and how the association should budget reserves.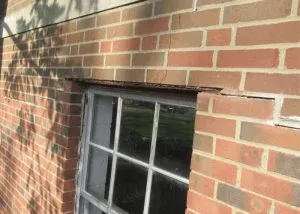 Structural analyses, unlike reserve studies, are not a capital planning tool. They do, however, identify the exact nature of structural issues and a solution to remediate them. They are, simply put, the cardiologist's conclusion and recommendation.
A general practitioner and a cardiologist, while both doctors, serve very distinct purposes. One can not provide the benefits of the other, as they use different methods, tools, and knowledge to perform their evaluations. 
Unless there is an immediate issue in need of structural analysis, reserve studies naturally precede more detailed and costly inspections. This is not to say one is more important than the other, but that invasive testing may not always be necessary. In the case that a structural analysis is conducted first, those findings can be incorporated into the reserve study report. 
When it comes to reserve studies, it is considered best practice to hire a firm that utilizes engineers who solely conduct this service. At Reserve Advisors, our team of consultants, including 13 licensed professional engineers and 31 Reserve Specialists, have over 270 years of combined reserve study experience and have conducted over 28,000 studies.
This wealth of knowledge and industry expertise makes for an elite team of "general practitioners" who will inform you of any need for a specialist. After all, your community's health depends on both.