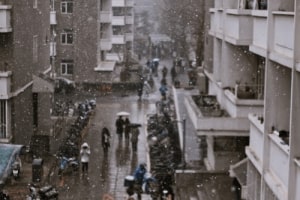 Weather plays a large role in the repair and replacement schedule of an Association's common elements, which in turn affects the financial profile of the Association. Record snowfalls and/or torrential rain can leave a lasting impression on your Association's common elements. You're apt to find ice, wind and snow damage on pavement, roofs, gutters and exterior paint upon close inspection of your community. Many communities begin to ask questions about the cost of such repairs and replacements, to the level of reserves available for such work, as well as the schedule of planning such projects and whether or not homeowners are still contributing the appropriate amount for sufficient reserves. The best way to know the answers to such questions is to have an up-to-date reserve study.
A reserve study consists of a physical analysis of an Association's common elements, as well as a financial analysis that determines a long-range funding plan to repair and replace those common elements. A reserve study also identifies future capital needs as of a specific date, and estimates the remaining useful life of the common elements as well as the future costs associated with replacing them.
Upsides to Updates
So why should you update your reserve study? Additions and deletions to your Association's common property, fluctuations in construction costs and unpredictable events can all significantly affect the accuracy and levels of reserve funding. Updating your reserve study serves two major purposes:
It ensures accuracy. Updating a reserve study ensures that the timing and cost of future capital projects are accurate. To do so, the reserve study consultant reviews the common elements and incorporates his or her findings with information provided by the Association. Examples of information provided by an Association include but are not limited to:

Weather conditions that extend or diminish the remaining useful lives of common elements.
Age, condition and rate of deterioration of common elements.
Preventative maintenance steps implemented by an Association, which extend the life of certain components.
Technological advancements in project design, construction methods and materials that directly affect the replacement cost of a particular common element.
Additions and deletions to the property, such as new homes or the addition of a pool house, fencing or entry monument.

It helps maintain correct levels of funding. To update a reserve study, the consultant incorporates changes in the remaining useful lives of the common elements and the estimated future costs of replacing them. Examples of variables that affect future replacement costs include but are not limited to:

Changes in inflation that affect local market rates for materials and labor. As supply and demand for housing changes, so does the rate of construction costs.
Actual interest earned from invested reserves. Variances from earlier reserve study projections are common. If reserve funds invested in certificates of deposits are earning greater interest than projected in the previous reserve study, the reserves may be overfunded.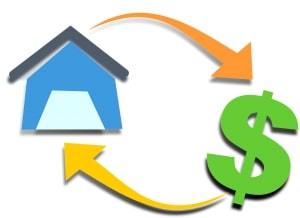 Other factors influence the accuracy of an existing reserve study. A reserve study is conducted based on assumptions, which over time, may change. For example, a board may change philosophy; particularly from board member turnover, on the timing of repairs or replacements. Many boards also make discretionary replacements, such as remodeling a clubhouse. Another example involves anticipated replacement years. A reserve study firm may recommend that an Association replace its roofs in three years. If, in three years, the roofs do not leak and are still in good condition, the board may elect to delay their replacement for one or two more years.
A board's biggest fear is that the Association's funding plan no longer meets its needs. Overfunding means that current owners are contributing more than their fair share. Underfunding inevitably leads to unpleasant options such as bank loans, large increases in homeowner dues or special assessments. Overfunding penalizes current homeowners, while underfunding penalizes future homeowners. The purpose of a reserve study is to determine reasonable reserves and reserve contributions that treat current and future homeowners fairly.
Update Frequency
Reserve studies are typically updated on a two-to-five year cycle. The appropriate time frame is determined by how significantly the property has changed. Other factors that affect the frequency of updating a reserve study include changes in the replacement schedule and financial considerations. All of these change the funding requirements and the level of assessments paid by homeowners.
A reserve study update should reflect an Association's philosophy. This ensures that the funding plan is consistent with the Association's long-term objectives. Changes to the funding plan are often so subtle that most homeowners are unaware of them. Yet, updating reserve studies positions boards to better fulfill their fiduciary responsibilities with minimal problems, while strengthening property values and maintaining the quality of life that homeowners have come to expect.
Accountants, community managers and reserve study professionals agree that updating a reserve study is essential for the financial well being of an Association. Updating keeps the funding, as well as the repair and replacement schedule on track. Current and future homeowners benefit from equitable reserve contributions, and boards can fulfill their fiduciary responsibilities by utilizing an up-to date reserve study to effectively manage their Association.
Ready to discuss updating your reserve study?