As we all know by now, inflation has moved into our lives and isn't estimated to move out for about a year or more. While some industries are already seeing some relief, this is not and will not be the case for many other industries for the foreseeable future, including those that community associations rely on for capital projects. 
Because the primary purpose of reserve studies is to provide associations with a comprehensive short and long-term capital plan, we work diligently to account for these economic changes in our studies and reports. Generally taking 3% inflation into account in our reports, we are now incorporating higher rates in the near term when/as applicable. There are three primary ways in which inflation is affecting capital planning efforts within associations, including the cost of goods, the cost of materials, and the cost of labor. 
Specifically pertaining to goods and materials, we have found that materials related to waterproofing are most commonly increasing in price. This can include flat roofing, shingle roofing, traffic coatings in garages, and more. Additionally, due to increases in oil costs, petroleum-based products like asphalt are also rising in cost. Along with rising material costs comes rising labor costs. We have compiled some data detailing annualized inflation rates of various materials and labor costs as seen below:
So, what are the implications of the current economic environment on capital planning for associations? First and foremost, the current climate has lent itself to capital planning issues within community associations. Because of this financial turbulence, an association's existing reserve fund or reserve funding plan may be prematurely outdated and in need of updates. This is especially true in cases where there are projects due soon or projects already in progress that are capital-intensive.
Understandably, this information may seem intimidating. However, with years of experience and having conducted many reserve studies during previous periods of inflation and financial uncertainty, Reserve Advisors is able to take current inflationary circumstances into account when creating our studies and capital plans. 
First and foremost, we take into account the fact that the market will eventually correct itself, as it historically has. When it comes to short-term adjustments, particularly current-year expenditures, it's important to bring in an expert on each project to guide you through the scope of the projects, the need for the project, and related costs. These can be incorporated into the reserve study, even after the report has been received. Because we are always available to make changes to the capital plan we've laid out based on current conditions, the report is not truly "finalized" and can be adjusted to take inflation into account for up to six months after the date of report publication.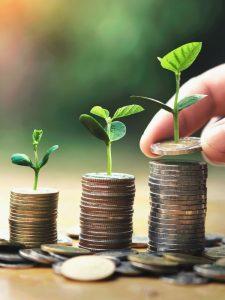 Currently, when we conduct reserve studies, we are typically increasing near-term project costs extending through 2023. To account for supply chain issues, inflation, and pandemic-related pricing, we rely on real-world costs which our engineers collect as part of their information gathering at a community, along with published sources including construction cost estimating guides. Because these numbers may vary by market, we also rely on a proprietary database of recent projects in each market. When we weigh these sources of information, we find that client vendor contracts are priority, followed by the database of recent projects by market and published sources of information. 
One important thing to examine during times of economic uncertainty is the prioritization of all upcoming projects. If an association is unable to complete all capital projects as planned, priority should be placed on projects that, if deferred, would cause additional damage to the component, later leading to higher project costs to remediate excess damage. For example, if deferring a roof replacement would increase water infiltration, replacement costs down the road would increase due to continued deterioration of the roof and any other component affected by this water infiltration. Next, associations can weigh the importance of discretionary projects, and decide to defer non-critical projects until inflation subsides or evens out. Again, your reserve study consultant will always be available to your board to help inform and solidify the updated trajectory of capital project timelines. 
Of course, periods of inflation require associations to re-evaluate their current funding plans, specifically near-term. With the guidance of a reserve study consultant, two questions associations will work through are:
If we are facing significant increases in contributions, can the increases be phased in over a number of years?

Could a loan scenario be used to minimize reserve contributions near-term? 
These questions allow associations to consider not only their current and future financial situation, but to consider the financial situation of their residents. While it's important for boards to consider how inflation is affecting their community as a whole, it's also important to consider the financial status of those who make the community what it is.
If an association is running low on funds and project timelines are being disrupted, it's inevitable that residents may be individually suffering financially as well. If you can expand the number of phases of increased reserve contributions, residents will not experience as dramatic a financial burden. Additionally, minimizing contributions near-term through a loan can help associations complete crucial projects on time, while also giving residents time to recoup from any financial strain they are experiencing before having to comply with higher dues. 
If your association has a recent reserve study in hand, there are some best practices we recommend to weather this storm. If your latest reserve study is only a year or two old, a reserve study update without a site visit is a cost-effective option to consider if your association needs insight into the following:
Have capital-intensive projects been recently completed? 

Can previously planned on projects be safely deferred until the market evens out? 
We know that making these decisions on your own can be stressful, but Reserve Advisors is here to help you navigate the unknown with expert experience and advice. If you have any questions regarding inflation within your community or would like to inquire about tweaking your current study, please do not hesitate to reach out.