For property owners, condominium associations, and homeowner associations (HOAs), the longevity of components on their property is incredibly important. Attaining the maximum useful life of components can have a significant impact on capital planning. While it can be easy to fall into the habit of avoiding preventative maintenance, unexpected issues can end up costing much more than that of the necessary maintenance activities. In fact, reactive maintenance costs three to nine times more over time than using a preventative approach. In this article, we'll discuss what preventative maintenance is and how it impacts communities.
What is Preventative Maintenance?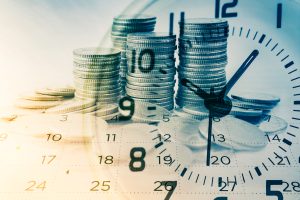 Preventative maintenance is a type of HOA or condominium association maintenance plan which focuses on taking a proactive approach to repairing and replacing components. With this plan, components that are the responsibility of the community are routinely maintained. Doing so lowers the likelihood of components breaking or failing. It also allows us to catch issues before they become more serious.
Preventative maintenance can be put into place in two ways:
Time-based: maintaining components on a weekly, monthly, or annual basis – for example, inspecting and maintaining weight room equipment every Sunday.
Usage cycle based: maintaining components after a certain amount of use – for example, completing mileage based oil changes on association owned maintenance equipment.
Why is Preventative Maintenance Important?
Neglecting preventative maintenance activities almost always results in reduced useful lives of components and/or unexpected and expensive repairs. For major components like HVAC equipment and common roofs, maintenance is key. Without it, owners can expect premature failure and costly repairs. In comparison, preventative maintenance can catch issues before they arise. With the proper preventative maintenance, your community will realize maximum useful lives of common components.
Of course, there is cost associated with preventative maintenance. Common costs include paying employees to do the maintenance work plus the cost of materials, or the expense of hiring a contractor to perform the work. However, the small cost to complete preventative maintenance saves associations money in the long run. This happens in two ways:
Reduction in annual cost of ownership: If a component costs $20,000 and has an expected life of 10 years, that component has an annual cost of ownership of $2,000. If preventative maintenance activities can extend the component's useful life by 30%, making it last for 13 years, the annual cost of ownership is $1,538.
Avoiding early or unexpected replacement: HVAC systems that are properly maintained should last 12 to 15 years. Failing to replace filters, cleaning the evaporator coils and condensers, and clearing clogs (among many other preventative maintenance activities) may cause larger problems to arise. These issues can snowball, and might require replacing the HVAC system earlier than anticipated – thus needing reserve funds much soon than planned.
How Preventative Maintenance Impacts Communities
Since preventative maintenance has a direct impact on the useful life of a component, it has a significant impact on one other area of association business: capital planning. With a proper maintenance plan in place, associations can:
Budget easily and realistically
Be confident in anticipating maintenance needs
Project reserve fund needs according to the expected useful life of each component
Lower operating expenses
Types of Maintenance Plans
Several other types of maintenance plans go hand-in-hand with preventative maintenance. They include:
Predictive maintenance: Similar to preventative maintenance in that it's proactive, predictive maintenance aims to use warning signs of failure as a way to detect and address issues. By observing components on a regular basis and watching for warning signs, associations can detect minor issues and repair them before they become a larger issue.
Seasonal maintenance: Seasonal maintenance should be part of any preventative maintenance plan. These plans seek to address tasks that are only needed during specific seasons – like gutter and downspout cleaning in the spring.
Deferred maintenance: A deferred maintenance plan is when an association backlogs maintenance tasks for financial reasons. While not ideal, finances are a key player in maintenance and this type of maintenance plan might be the only viable option. It's best to limit deferred maintenance to non-essential tasks, such as maintenance of components that don't affect the health and safety of the community.
Emergency maintenance: Condominium associations and HOAs must be ready in the event of an emergency. Emergency maintenance is considered to be anything that has to be immediately corrected. These emergencies will take precedence over planned maintenance tasks and can exhaust resources. Although you can't have a maintenance plan for emergencies, you can be financially prepared.
Reserve Studies and Planning Preventative Maintenance
Getting started is the most important, and sometimes hardest, step to take. To streamline the process, get a reserve study. Reserve studies guide associations through maintenance and replacement needs for common components. Reserve Advisors specializes in creating comprehensive reserve studies for community associations. Each study includes a 30-year schedule of anticipated replacements for each common component. The firm also includes recommended maintenance activities that maximize the useful life of each component.
A funding plan is included with the reserve study, which provides a guide for how much an association needs to save annually in order to offset future capital expenses as they arise. Reserve Advisors assesses the condition of each individual component and reviews the community's current preventative maintenance activities. Armed with this information, the firm creates a customized schedule of anticipated replacement of each component. This tool allows associations to take charge; executing on preventative maintenance and eventual replacement, as well as planning financially.
Creating a Preventative Maintenance Plan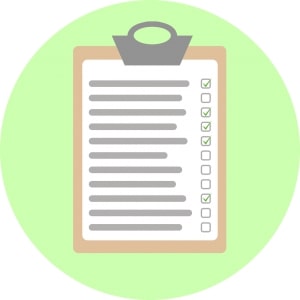 With the reserve study in hand, you're ready to create a preventative maintenance plan using the following steps:
Develop a maintenance schedule based on the findings in the study. Decide which components need maintenance on a time-based schedule, and which need maintenance on a usage-based schedule.
In addition to the reserve study, you should also consider any warranty-required maintenance tasks and owner manual maintenance recommendations.
Identify and outline the exact maintenance activities needed for each component.
Using all of the above information, put together a master schedule for preventative maintenance measures and set expectations for the people in charge.