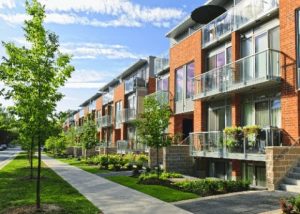 No two community associations are the same, so it's imperative to create relationships with service providers that don't approach their work in a one size fits all manner. From your Board's decision to choose a particular vendor until the work is done and beyond, it's important to work with firms that keep you in the loop. 
When a new client relationship begins with a vendor or service provider, make sure they are tuning into your wants and needs, as well as learning about your association's unique culture. It's important for each vendor to tailor their process to your individual association because your community is as unique as each homeowner who resides there.
Boards should look for partnerships that are mutually beneficial in nature. Seeking out strong and long-standing relationships is crucial when it comes to maintaining your association. 
If the service you are obtaining is of a technical nature, much like reserve studies, you may not possess the same pre-existing knowledge of the product or service that the provider has from conducting previous studies. This is why building trusting relationships with vendors who stick by your side and explain their services is vital. Since the service provider has already put in the work to derive the final result, why should they stop there? You should remain part of the providers' team before, during, and even after the project is completed, and this includes understanding the work that has been done.
As an association, it's important to select vendors that facilitate long-standing partnerships, as it benefits the health and longevity of your community. Most important is choosing a service provider that you trust, and that will explain their process from start to finish. Transparent relationships foster strength, and in an ever-changing market these relationships are increasingly important, especially for the wellbeing of your homeowners. 
In the case of reserve studies, for example, the final report may be something your Board would like to review in-depth with their reserve study consultant. Reviewing the capital plan, prioritizing projects, and answering any questions about the findings and the implementation of recommendations is a vital step in the customer service journey.
Even after the service is complete, your service provider should be available to you. In an increasingly digital world, it's easier than ever to maintain relationships with your network of service providers. Video calls are an excellent way for vendors to stay connected and to answer any questions you may have about their services.
Services you acquire should always be in the name of supporting your association, your philosophy, your culture, and your processes. Involvement in the health of an association is also crucial for any vendor, especially after the service is complete. After all, without your business, who would the provider be?