As the community association industry continues to realize explosive growth, 70 million Americans now live in a planned community vs. 10 million nearly 40 years ago. This evolution has brought continuous advancements in education and technology. And as often is the case, progress has been accompanied by confusion.
In the early years, prospective buyers didn't know what they were getting into with community living. Most boards volunteered to conduct practically every aspect of managing their Association – an attorney on the board would handle legal aspects, the treasurer, often a CPA, would manage the books, and all of the board members would field those calls from homeowners who demanded that their sinks be unclogged at the association's expense – In other words, they were managing the association, and more. Board members, unit owners, and prospective buyers were naive at best.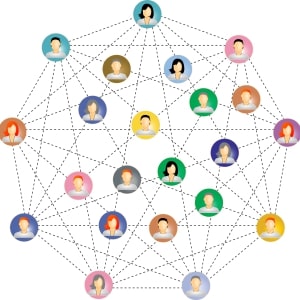 Over time, boards became more educated in their roles as fiduciaries of these non-profit corporations. Early adopters began looking for professional help in all facets of association business – legal counsel, accounting services, professional reserve study services, and property management firms – all specializing in the unique needs and issues that are specific to community living.
The explosive growth of the reserve study industry is a good example of boards seeking professional expertise. Association boards were unsure for many years about how to achieve the goal of adequately handling future capital expenditures. Confusion reigned supreme in the difficult task of finding a professional reserve study provider, let alone selecting the right one.
The professional reserve study industry is only about 30 years old. As the demand for professional reserve studies grew, so did the number of reserve study firms. The challenge from the ensuing proliferation of reserve study firms was that there were no guidelines or standards as to what constitutes a professional reserve study and who should conduct them.
The industry saw the emergence of two organizations that are committed to the ongoing development of high standards of professionalism for reserve study firms, The Association of Professional Reserve Analysts (APRA), followed by the Community Associations Institute (CAI) Reserve Professionals Committee. The designations achieved in the respective organizations are: PRA (Professional Reserve Analyst) in APRA; and RS (Reserve Specialist) in CAI. These two organizations share a primary goal: to establish high standards to ensure that both the engineering and financial components of a reserve study are included; underpinned by high engineering standards that must be followed by the preparer of reserve studies.
APRA's reach extends across all industries, including the private and public sectors. CAI remains focused strictly on the community association industry of residential housing for 70 million Americans. Reserve Study firms should include certain criteria within their proposals that are required by both APRA and CAI's Reserve Professionals Committee. The best business decision is to select a reserve study professional belonging to both CAI and APRA. The Board can take comfort in knowing the provider is experienced in reserve study services and that their property won't be a guinea pig for a firm who is not a specialist in community association work but claims to be able to conduct a reserve study.
Top Ten Questions You Should Ask Your Reserve Study Provider
The following questions are offered as a guide in the decision making process to select a reserve study firm.
What is the firm's background and experience? Engineers? Architects? What are their credentials? Having a fundamental understanding of building envelopes and systems is critical to one's ability to establish realistic remaining useful lives. Ask for employee qualifications in the proposal.
What organizations does the firm belong to that helps them in conducting reserve studies? Members of Association of Professional Reserve Analysts and Community Associations Institute have a due diligence to submit their reserve study within the guidelines of each organization at a minimum. Other trade associations that highlight ones area(s) of expertise include the American Association of Cost Engineers, American Society of Heating, Refrigerating and Air Conditioning Engineers (ASHRAE), Association of Construction Inspectors, and more.
What percent of the firm's work is reserve studies? Does the firm specialize in reserve studies or is it a secondary business offering? Ask how many reserve studies the firm completed in the past year. Firms that do not specialize in reserve studies may not be able to apply saving success stories from other communities to your Association.
What is the size of staff involved in our assignment? What is the background of the individual inspecting the association and will others in the firm be involved? Does the firm have a strong quality control system in place? Your reserve study should be the result of a team approach, ensuring adequate expertise is the root of future recommendations.
Does the firm use full-time employees only, subcontract engineering or accounting services, or is it part of a loose affiliation with other firms spread throughout the United States? This question can speak volumes about the expertise of a firm and its individuals as well as the ability to ensure the utmost quality.
What percent of the firm's annual workload consists of new customers vs repeat customers? Many associations update their reserve studies every 3-to-5 years. As such, a high number of repeat customers is an indicator of high client satisfaction ratings.
What is your basis for replacement costs of the common elements? Databases purchased from national companies, contractors, manufacturers, internal database information, etc. Does the firm have an internal database of actual client project costs that can be applied to determining your replacement costs?
Is the reserve study easy to use? Forecasted replacement schedules and funding recommendations should be clear and concise. Is the reserve study a static document or does the firm offer Excel or another application to allow for keeping the study current in years where the association is not conducting a reserve study update?
Are reserve study references available that are either of similar property type and/or in close proximity? Local expertise ensures the most realistic replacement schedule and supports your budget process with the most reliable funding plan. Call references. They often can shed light on their experience with the firm.
What warranty or commitment does the firm provide to its clients? Reputable firms should stand behind their service and offer ongoing support, making themselves available to answer any questions about the completed reserve study now and in the future. And, free of charge.
The dangers of not funding or under-funding reserves cannot be underestimated. Virtually every property manager can speak of instances where Association boards were faced with unpopular and/or difficult choices such as special assessing or obtaining bank loans in order to maintain the common elements for which they are responsible. Board members are fiduciaries of their Association, just as corporate board members are fiduciaries of their companies.
A professional reserve study is an accurate long-range strategic plan that is essential for an Association's success. Besides, it just makes good business sense.