It is budget time for many associations and boards are updating their reserve studies. Many others have never had a professional reserve study and are now considering investing in their first one. Questions may arise such as, "What is the purpose of a reserve study?", "What are the benefits to the Association?", or "How do we go about having a reserve study conducted for our Association?"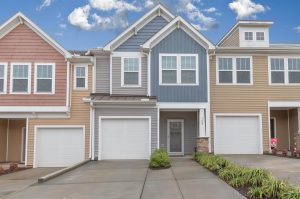 First, it's important to understand what a professional reserve study is and how an Association benefits from having one. A reserve study is an independent long-term analysis (generally 30 years) of Association property that determines the amount of funds required to repair or replace the common elements of an association as they wear out over the life of the property. Examples of common elements include exterior walls, roofs, paving, elevators and swimming pools.
A professional reserve study is a key financial planning tool that helps the Board fulfill its fiduciary responsibility to maintain the common property of the Association.
The American Institute of Certified Public Accountants (AICPA), in its Audit and Accounting Guide, Audits of Common Interest Realty Associations, states that the Association's "primary duties are to maintain and preserve the common property." The professional reserve study becomes the blueprint for the ongoing financial well-being of the Association that current and future boards rely upon. Legislation among the states has increased dramatically in recent years, clearly defining the fiduciary obligations of Boards and Managers, and funding of reserves. Among the states with legislation regarding reserves and reserve studies are California, Florida, Illinois, Michigan, Nevada and Virginia.
The trend is certainly toward more stringent requirements. The purpose of these laws and the AICPA Audit Guide is to protect the investment of current and future Association homeowners.
Key Components Of A Reserve Study
Determining an appropriate amount to reserve is dependent upon the amount of common property and that property's condition. A reserve study conducted by a qualified firm will include a complete inventory of all common elements subject to repair or replacement, the useful lives of the common elements and, more important, their remaining useful lives, a determination of future replacement costs by element and by year, and relatively stable reserve budget recommendations for at least each of the next 30 years.
Some firms provide more insight by documenting the current condition of each element. Additionally, the Reserve Study Consultant can analyze maintenance problems and use his or her expertise to provide engineering recommendations that will extend the lives of the common elements, thus saving the Association money.
Why Should We Hire A Consultant?
Licensed Engineers with experience in performing reserve studies possess the best qualifications. Their experiential knowledge in construction and building systems is the foundation for providing you with an objective, independent opinion for capital repairs and replacements over the life of your Association.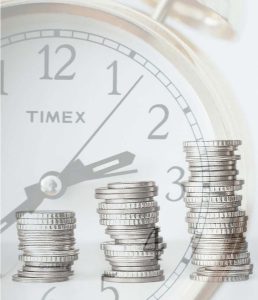 An accurate reserve study ensures that adequate reserves for replacement will be available at any point in time, especially during those critical periods of heavy capital expenditures. Properly funded reserves also treats current and future homeowners fairly. Overfunding of reserves suggests that current homeowners are paying more than their fair share. Reserving too little results in a deficit position or insufficient funds to cover the replacement of major items like a boiler or roof. The Board is then left with the unpleasant task of special assessing the homeowners or borrowing. With a professional reserve study, claims of financial mismanagement by current or future owners are greatly reduced because the Board exercised sound business judgment and planned responsibly with expert advice.
Directors and Officers liability insurance helps protect board members from personal liability. However, litigation can still be very costly, time consuming and stressful. It is not uncommon for litigious issues to arise years after one's tenure as a board member is concluded. An independent reserve study also satisfies the requirements of the AICPA Audit Guide. The audit guide states that disclosures should be made regarding the determination and adequacy of reserves. Additionally, the professional reserve study serves as the foundation for meeting state statutes that call for adequate or reasonable reserves.
The marketability of homes is also strengthened by showing prospective buyers and their lenders that the Association is properly managed. Today, more than ever, buyers and their lenders are more closely scrutinizing the Association's budget, current reserves, and long-range projected expenses. Many banks also require independent reserve studies as a requirement for approving mortgages.
What About Updating The Study?
It's important to update a reserve study every few years. The reserve study is a financial snapshot of the Association. Periodic updates account for extended or diminished remaining lives of common elements due to factors such as maintenance practices, weather conditions, actual changes in inflation factors that affect local market rates for materials and labor, changes in fund interest earned, and changes in Association property due to additions and deletions.
The updated reserve study will also help maintain and confirm the financial well-being of the Association well into the future. This ensures that the Association will have an accurate, perpetual financial planning tool that the current and future Boards can rely upon with confidence.
How Do We Select A Qualified Reserve Study Firm?
Selecting the right Reserve Study Consultant requires several considerations to ensure you obtain the service that best fits with the long-term goals and objectives of your Association.
Develop a List of Potential Consultants – Contact Trade Associations (such as Community Associations Institute) for a list of qualified Engineers. Ask other Consultants such as your Lawyer or Accountant. While they are not involved in these decisions, they will likely have other clients that have hired a Reserve Study Consultant.
Obtain Written Proposals – Make sure the fee quoted is a total fee. Ask the Consultant to spell out the nature and estimated cost of expenses if the proposal quotes a flat fee plus expenses. Also, obtain an upper limit on the cost so the total cost will not exceed the Association's budget.
Review Each Firm's Qualification – Focus on whether the firm has the necessary experience, specializes exclusively in reserve studies for Associations, and is a member of CAI and the American Association of Cost Engineers (AACE).
Get References– Many people believe that vendors "stack the deck" with favorable references. A small amount of probing on your part will provide invaluable insight. Ask references open-ended questions like, "Why did you select the firm you chose?" and "What did you like best and least about the firm?" While the reference might be pleased with the service performed, it may be for reasons that are unimportant to you.
Professional reserve studies are a key component in helping current and future Association Boards meet their fiduciary responsibility and comply with state statutes and the AICPA Audit Guide. Additionally, reserve studies minimize monthly homeowner contributions while minimizing the risk of special assessments, reducing claims of Board mismanagement, and providing a valuable selling tool for prospective buyers and their lenders.
Request a Complimentary Proposal