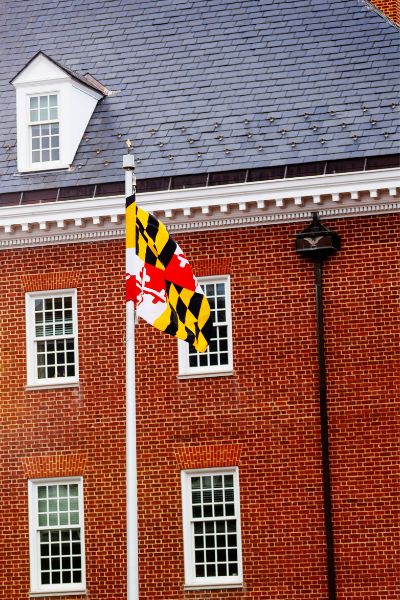 Introduced and signed into law in 2022, Maryland House Bill 107 establishes statewide reserve study and funding requirements for condominium associations, cooperatives, and homeowners associations. The new legislation is similar to that of Montgomery County and Prince George's County as it mirrors the legislation that was previously passed in these jurisdictions. Below are answers to the most common questions we receive about this new legislation. 
How do we determine if our HOA has $10,000 of common assets?
Reserve components vary by association. Large expenditures are typically funded through reserves whereas smaller and recurrent expenditures are funded through the general operating fund. We recommend you review your governing documents and historical practices to determine which components are maintained through reserves. If the purchase and installation cost or replacement cost is near or below $10,000, Reserve Advisors can help you evaluate the necessity of conducting a reserve study. Contact us today (link to contact us form).
Do we have to hire a reserve study firm to conduct our study?
House Bill 107 establishes qualifications for those preparing a professional reserve study. To comply, a reserve study must be prepared by an individual who meets at least one of the four following criteria: 1) has prepared at least 30 reserve studies within the prior three calendar years, 2) has participated in the preparation of at least 30 reserve studies within the prior three calendar years while employed by a firm that prepares reserve studies, 3) is a licensed Architect or Professional Engineer, or 4) holds their Reserve Specialist or Professional Reserve Analyst designation.
What happens if we don't comply with conducting a reserve study?
As a fiduciary, we believe it is prudent to conduct regular reserve studies. While we are uncertain as to how the reserve study requirements will be monitored and/or enforced, one thing is certain….the Board has a fiduciary duty to serve in the best interest of its constituents. Not conducting the reserve study when required is a breach of these fiduciary obligations. Furthermore, delaying the process leads many associations to underfunded reserves, deferred maintenance, and increasing difficulty getting back on track.
Do HOAs have to follow the funding recommendations or only condominiums?
While the law can be interpreted as such, industry professionals do not advise HOAs to forgo meeting the funding recommendations outlined in the reserve study. We do expect some clarification from legislators, however, we advise our HOA clients who are required to have professional reserve studies to also meet the funding recommendations in the interim.
What if we can't meet the funding recommendations outlined in our reserve study?
Funding recommendations outlined in a reserve study are the direct result of near-term project needs and the existing reserve balance. While the law specifically states that the association must attain the annual funding level set forth in the reserve study, there may be cases where it is difficult if not impossible to do so without the use of additional assessments. We encourage you to meet with your reserve study consultant to review their recommendations and determine the merits of adjusting their funding requirements, which may or may not alleviate the ability to attain appropriate funding levels. In the event your association is still unable to meet its funding obligations, we encourage you to consult with legal counsel to better understand the risk associated with being non-compliant.
If we deviate from the reserve study funding plan, how do we ensure compliance without updating the study?
While we cannot ensure compliance in the event you are not funding to the recommended levels in the reserve study, we are also uncertain as to how the new legislation will be monitored and/or enforced. If, for any reason, it is not possible to fund reserves at the level set forth in our report, we encourage you to contact us to discuss what options are available. If your study is recent, we can explore the merits of a report revision or a reserve study update without site visit.
Have Additional Questions? Let's Connect.