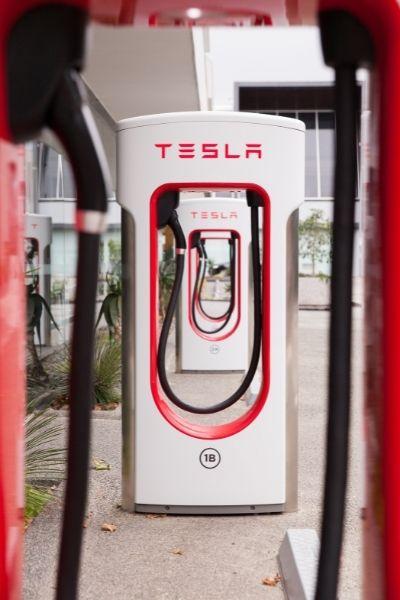 Is your community association considering going electric? In 2021, electric vehicles (EVs) accounted for only 3% of car sales worldwide. By 2040, it's predicted that EVs will account for a whopping 58% of global passenger vehicle sales. As more Americans trade in gas-operated vehicles for electric vehicles, infrastructure needs are rapidly changing. In private business, the decision to invest in, install, and maintain electric charging stations and supporting infrastructure is a-political. In the common interest realty industry, it is a bit more complex. As electric cars continue to become more prevalent, more community associations are exploring the merits of and navigating the challenges associated with investing in electric charging stations for resident use.
We've outlined a number of questions that associations are asking when it comes to investing in and maintaining electric charging stations and related infrastructure.
How should residents initiate or request the installation of EV charging stations?
Depending on the board's written policies, residents may need to consult a licensed, insured contractor to create a comprehensive installation and maintenance proposal. The contractor should also determine if the current electric infrastructure is conducive to charger installation or if upgrades will be needed. If applicable, the resident(s) may be asked to acknowledge in their proposal to the board that they will pay for the installation and maintenance of the charging stations.
How should associations fund the initial installation of electric charging station-related infrastructure? 
In most cases, residents pay for the installation of the charging station in their personal assigned parking space. In cases where numerous residents are requesting stations, the association may choose to allow the installation of multiple charging stations in a public parking area, rather than the resident's assigned parking space. In this case, there are various options that associations have to determine who will pay for the chargers if they will be a shared amenity. In some cases, residents can take advantage of EV charger incentives to subsidize the cost of their initial investment. 
If the current electric infrastructure is not equipped to accommodate charging stations, the association will generally pay for these system upgrades. Being that this type of project is a property improvement, the board should weigh all funding options, determining if funding should come from reserves or elsewhere. 
What are the benefits of charging station installation for the community?
Outside of the obvious benefits to EV owners, associations as a whole can also benefit from charging station installation. For one, EV charging stations increase property values and provide an additional perk to living in your community. Because the number of people with EVs is predicted to skyrocket, it's inevitable that charging stations will become a perk many homeowners seek out and depend on. Additionally, associations with EV chargers will assist in the increasingly important green energy movement. 
Are associations obligated to allow EV charging station installation? 
Some states, such as California, Colorado, and Florida, have adopted the "Right To Charge" law, which prohibits associations from denying proposals for charging stations. While they do have the ability to evaluate and suggest changes to the proposals before implementation, they can not impede residents' ability to install the stations. Proposals for charging station installation generally have to comply with some sort of criteria, and board members and property managers should work with legal counsel to review their rights and responsibilities. 
Can electric charging stations be incorporated into our reserve study?
While EV charging stations are almost always paid for by the residents using them, we are still able to incorporate the infrastructure into reserve studies. In order to do so, we will need to know how many stations you will be installing and if any additional power is required in order to install them. We will take into consideration how complex it will be to install and maintain the infrastructure within the parking spaces and incorporate this information into the reserve study's financial and capital expenditure plan. 
To learn more about electric charging stations in condo associations, visit Kovitz, Shifrin, Nesbit's article Electric Car Charging Stations in Community Associations: Five Things to Consider.