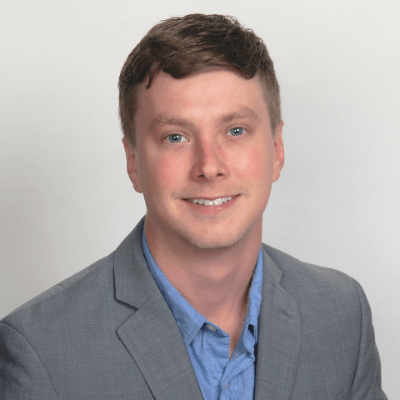 February 27, 2023 – Colin Niemeyer, PE, RS, joined Reserve Advisors in 2017 and was recently promoted to a Regional Engineering Manager in the Southeast Region. In this role, Colin will oversee a team of engineers serving the Carolinas while continuing to provide clients in the Charlotte area with reserve studies. He will also oversee quality assurance of client deliverables to ensure the firm's clientele receives the most detailed reserve study solutions and engineering insights that support the needs of their communities.
"I enjoy being able to help ensure an association's financial security and relieve any worries they have about ensuring their residents are provided with the best possible future. Providing clients with continuous guidance for future projects and giving them an unbiased, holistic opinion to help inform their decision-making is one of the most important parts of my work."
Niemeyer holds his Reserve Specialist (RS) designation and is a licensed Professional Engineer in both North Carolina and Florida. He received his B.S. degree in Chemical Engineering from West Virginia University and has prepared more than 500 reserve studies since joining the firm.
Some of Colin's most notable clients include Blue Ridge Mountain Club Property Owners Association (Boone, NC), Palisades Residential Property Homeowners Association of Mecklenburg, Inc. (Charlotte, NC), Lake Toxaway Community Association, Inc. (Lake Toxaway, NC), Virage at Bayshore Condominium Association (Tampa, FL) and Addison Reserve Country Club and Association (Delray, FL).