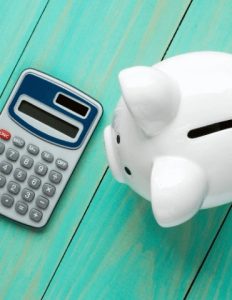 When it comes to financing capital replacement projects, such as a new roof or siding replacement, there are several funding options available to associations. Ideally, an association will have enough in reserves to complete the project in a timely manner, but there are other options accessible if this is not the case. 
Reserve contributions should be the preferred option for project funding because they are built up over time, and allow for all homeowners to pay their normal dues with the assurance that money will be used for capital projects over time. Maintaining adequate reserve funds also ensures that over time, all homeowners are equally and fairly funding association projects. A new resident, for example, should not be burdened with paying to remediate wear and tear that occurred prior to the purchase of their home. If your association has gotten off track with reserves and does not possess the capital needed to fund a major project, there are three additional options available to you. It is important to understand that these options should be seen as a last resort rather than a plan to rely upon. 
One option is a bank loan. Here, the association gains immediate cash-flow to fund capital projects. While this may be favored by some homeowners because their financial obligations would be spread out over a period of time, there is additional expense in the form of loan interest. As a result, this approach to funding a capital project is more costly than funding it through reserves or through the next option. 
Optionally, an association can utilize special assessments in lieu of a loan. This option is the most taxing on homeowners, boards, and managers alike. Special assessments put significant financial pressure on homeowners, which can lead to conflict within the community. 
The third option is any combination of the options above. If there is not enough money in reserves to complete the entire project, the project could be partially funded by bank loans or special assessments. A combination of funding mechanisms could be preferred to initially ease the financial burden put on homeowners. However, any combination of funding strategies should be tactical, future-oriented, and keep homeowners top of mind.
To minimize the need for bank loans or special assessments, it's imperative that associations maintain adequate reserves. Reserve studies act as a capital planning tool that works to ensure your association has, or gets on the road to, sufficient reserve funds and long-term financial health. 
By taking an inventory of your community's components, assessing the condition of each, and creating life and valuation estimates, you will be provided a clear understanding of when major capital projects will need to be addressed and how much you will need in reserves to complete them. A capital plan is then laid out to obtain and maintain sufficient reserves on a year-to-year basis. This ensures associations' reserves are properly managed, dissipating the need for bank loans or special assessments when repairs and replacements eventually arise. 
Additionally, a reserve study's capital plan can include alternate funding options if needed. Your reserve study consultant will work with you to create a funding plan that offers the most viable solution for your Board, and more importantly for homeowners. When special assessments or bank loans are needed, it's crucial to lay out how far the funds will get you, and how reserve funding should be approached moving forward. At Reserve Advisors, we provide your association with expert guidance and a path towards financial security, because managing your association's long-term financial and physical health is our goal.