What is an association board's role in serving their community association? Can a board accurately navigate changing needs related to replacement schedules and funding needs? Do homeowners have a clear understanding of the association's current and future capital project and reserve funding needs? Knowing the answers to these types of questions is essential to understanding the relationship between boards and homeowners and how they both play a role in promoting a harmonious community.
A board's primary role is to serve as a fiduciary to its members. As a fiduciary, one agrees to make decisions based on good faith that serve the best interest of the homeowners or association as a whole. This begins with having a comprehensive reserve study that is current. A current reserve study serves as a roadmap by identifying, prioritizing and educating the board about their association's long-term needs. By prioritizing all capital projects and developing a customized reserve funding plan for the next 30 years, the reserve study supports a board's ability to proactively manage replacement events and facilitate the annual budgeting process.
But how does a board efficiently and effectively navigate the long-term success of their association when replacement needs and reserve contributions are ever changing? The answer…..a dynamic reserve study that is easy-to-use and, ideally, cloud-based.
Although a long-term roadmap, a reserve study is a snapshot in time. It predicts replacement schedules based on conditions observed during the site inspection. Recommended reserve contributions are established to offset the pooled expenditures for each year. When a reserve study recommendation is not followed, a board needs to be able to weigh the result of not following such recommendations to ensure the decision made is in the best interest of the association.

One might suggest that not following the reserve study to a "T" is detrimental to a board's ability to fulfill its fiduciary responsibility. In reality, working with a reserve study that can be changed over time enhances a board's ability to successfully fulfill its fiduciary obligations. Having a dynamic reserve study allows one to actively manage a replacement schedule and annual reserve contributions over time. This is most easily accomplished by conducting 'what if' scenarios with dynamic, cloud-based applications.
There are many reasons why a board may alter the reserve study. A few examples include:
Deferring replacement as the result of a component being in acceptable condition
Accelerating replacement for the purpose of improving curb appeal
Phasing replacement to spread total cost across multiple years
Adding or deleting components to the component inventory of reserve items
Increasing or decreasing reserve contributions due to economic conditions
All of the above examples and more can be built into a dynamic reserve study, allowing the board to create alternate scenarios and ensuring they make informed decisions based on their association's long-term needs. Another benefit of cloud-based applications is that board members and managers can easily share their 'what if' scenarios with each other. Thus, any changes can be made in 'real time' and more efficiently distributed than communicating changes via email with key stakeholders.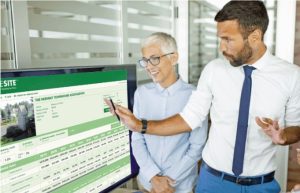 The single most important key to a harmonious community is – communication, communication, communication. A board should inform homeowners when a reserve study is being conducted, and why. It is to protect their investment in their homes. The results of the study should be summarized into an Executive Summary (included by most reserve study providers) and distributed to current and future owners. An Executive Summary lays out what's happening with the reserve funds and justifies why setting money aside is necessary. When large projects are looming, property managers, through the board, should educate homeowners on what they should expect (disruption to their daily lives), and the end result of specific capital replacements in terms of enhanced property value and appearance of the community. An informed homeowner is one who understands board decisions and can more easily support them.
Regular communication and educating homeowners promotes trust and confidence in leadership decisions. A properly funded association is likely maintained in excellent condition. Additionally, maintaining a property in excellent condition increases curb appeal and homeowner satisfaction, ultimately making the association a more desirable one to be a part of. The result is a harmonious community between all current and future members.