The recent highly-publicized Surfside tragedy has motivated many property managers to contact us with questions about reserve studies for aging infrastructure. Below are answers to the most common questions we receive.
Do reserve study firms conduct structural inspections?
Yes, but only non-invasive, visual inspections. For a reserve study, a qualified engineer will document visually apparent structural conditions that are abnormal and/or a potential safety hazard. Any further invasive inspection must be conducted by an expert specific to the component in question if conditions warrant. The reserve study will provide guidance as to conditions that warrant invasive inspection or a complete structural engineering analysis.
Does a reserve study include necessary preventative maintenance recommendations to ensure we avoid structural issues as our building ages?
Yes. Reserve studies provide recommendations to repair, replace and maintain your property components. It is typical to include expenditures to maintain structural components, such as concrete facades, garage floor systems and vaulted/elevated concrete structures. If there are areas of concern (including but not limited to spalling, settlement and water infiltration), the reserve study will document these conditions and recommend further evaluation by an expert specific to the component. As your community approaches a near-term structural repair, hiring a professional to monitor the changing conditions of the structure will help to ensure you know when to conduct the related capital project.
We have major structural repairs on the horizon. Should we have a reserve study now or wait until the repairs are complete?
A project of this magnitude can have a significant impact on capital planning. We typically recommend conducting the reserve study only after the scope of work for structural repairs has been determined because it ensures the accuracy of the study's recommendations. However, it may be beneficial to complete the reserve study prior to completing structural repairs to bring to light other near-term capital projects that you may or may not be aware of. This will help your association understand its upcoming financial obligations and helps minimize the risk of not being able to fund upcoming projects.
Who should we hire to do a reserve study?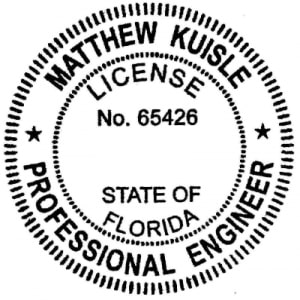 Choose a firm that specializes in conducting reserve studies because it will best understand the complex nature of your community. These specialists have the necessary expertise to assess the condition of and complete a lifing analysis for each of your association's common elements. The condition assessment and lifing analysis are critical to ensuring your reserve funding recommendations support your long-term capital needs. Furthermore, firms that specialize in reserve studies commonly staff engineers with related qualifications. Hiring a firm who utilizes licensed professional engineers (PE), reserve specialists (RS) and professional reserve analysts (PRA) ensures you are partnering with the most qualified individuals in the industry.
What are the limitations of a reserve study?
A reserve study will not provide an exact recommendation on how and when to complete a capital project. As a budgetary tool, the reserve study puts capital projects on your radar. Nobody knows for certain when a future capital project will need to be completed, and the reserve study should not be the sole documentation that drives the timing of structural repairs. Associations should hire a specialist to conduct regular inspections to document the rate of deterioration and develop a scope of work and timeline for repair. Furthermore, the reserve study is based on visual observation and is non-invasive in nature. Whereas a supplemental inspection by a specialist can deploy invasive testing, if warranted, to determine a precise scope of work.